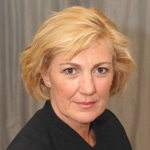 Judy Speight

Judy specialises in the design and delivery of cross–sector collaboration programmes for corporates, government and communities to further strategic alignment and community-enablement.
Founder and CEO of Accelerating Aotearoa Incorporated, she has a broad governance background and has been recognised both within New Zealand and internationally for contributions to digital literacy, business and communities.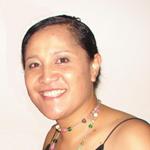 Mary Aue

Long time Accelerating Aotearoa and Community leader, Mary Aue has been appointed to lead Accelerating Auckland's Youth and Community Engagement programme.
An accountant by day Mary is an highly active and effective leader across Auckland's communities within business, educational and youth organisations. Mary has undertaken a number of international roles at both a project level and as a speaker.
Mary's advocacy for the growth of Pacific leadership is evidenced by the leadership roles she has played in convening the Niue Business and Careers Expo, the establishment and ongoing programmes of Accelerating Aotearoa, RAISE Pasifika, NFKM (aka Niue Moving Forward Together) and her work with youth organisations such as the Global Lighthouse Trust.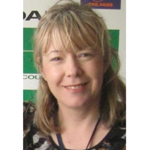 Sonia Munro

Sonia Munro is the Community Library Manager at Māngere Town Centre Library.
Her vision and passion is to see the library as a central place where people of all ages can connect, learn and engage with print, computers and electronic resources.
Sonia's background and experience incorporates an eclectic mix of secondary teaching, teaching English as a second language, pastoral ministry and youth work, counselling, advocacy for individuals with special learning needs, and property valuation.
"Being involved with Park Jam Māngere in April was a very rewarding experience for our community members. Free digital workshops in and around the library gave people a real insight and understanding of the types of digital skills necessary to secure future employment in the digital field. It is great that people have the opportunity to ask questions, learn, create and play with a range of digital technologies over the course of a day.
Working collaboratively with NGO Accelerating Aotearoa and their "Accelerating Auckland" project, in conjunction with other similarly focussed educational agencies and tertiary providers has served to highlight the importance of providing these free digital events as they are a tangible way of addressing the growing digital divide that currently exists across communities in the Auckland region."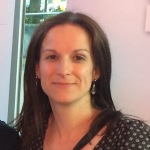 Ruth James

Ruth James works as the Event and Outreach Co-ordinator at Orion Health.
"I moved to New Zealand (from the UK) about 9 years ago and for the large majority of this time I've worked in the tech industry(but not as an engineer!). In the last 2 and 1/2 years I've been an Events and Outreach Co-ordinator at Orion Health.
I'm deeply passionate about encouraging the younger generation into the tech industry and showing them how innovative, creative and collaborative it is."

Allison Hislop

Allison Hislop is the Quality Assurance and Development Manager at the New Zealand School of Education. Allison has been involved in tertiary education for the past 15 years, as well as being a director of Ruth n' Allison Educational Supplies Ltd, an educational resource company.
Allison has a passion for the community and has been involved in several different community projects, including Scouts, Youth with a Mission, St Johns and Kindergartens, and is delighted to be involved with Accelerating Aotearoa.
The New Zealand School of Education comprises of seven schools: Business, English, Foundation, Education, Computing, Design and Digital Media, teaching courses ranging from Level 2 to Level 7, across four campuses across Auckland, New Lynn, Avondale, City and Manuaku.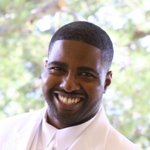 Ira Munn

President & CEO of Ierospace Industries International, remains committed to the success of the Ierospace team for stellar performance of its transportation vehicles that travel on the cutting edge of technology innovation.
With a teaching background in United States History, World History, Economics, and Government, and a business background in Financial Service, Ira brings expertise to bear in leading Ierospace to excellence while sharing inspiring innovations with learners of all ages.
"Many thanks to God, our clients, our investors, and our partners."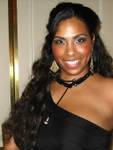 Shirelle Munn

Shirelle Munn is a 20-plus year Beauty Expert & Cosmetics Makeup Artist, managing in scores of international Luxury brands.
Born and raised in Los Angeles California, she has done makeup artistry for the film and TV industries, red carpet events, fashion shows, photo shoots, weddings, and a host of other events.
Also, having a life long passion for children she has volunterred over 14 years for the nursery and children's Church. In addition, Shirelle will be establishing a Gospel record label and producing music in Auckland, inspiring others to follow God and pursue their God-given dreams.
Shirelle is also the loving supportive wife of Ira Munn.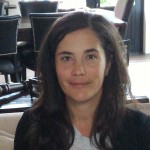 Amanda Chambers

Amanda Chambers is Area Sales Manager for ActivboardNZ.
"As a parent I am constantly amazed by how my own children respond to new technology – their natural inquisitiveness and enthusiasm for learning new things is a pleasure to watch. I count myself very lucky that as a part of my job I get to see children all over New Zealand experiencing that same excitement for learning with technology.
I am delighted that ActivboardNZ is supporting Accelerating Aotearoa, it is such a great fit with our company and my own personal desire to see all children aspiring to do great things with their lives.
Lifting the aspirations of children and exploring the possibilities is what we are all about."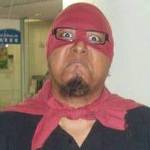 Baruk Jacob

Baruk is currently Digital Outreach Librarian at Auckland Libraries.
This role brings together his interests and professional background, and extensive outreach training as the child of Christian missionaries.
His role involves keeping an eye on current technology, but also thinking of community context and relevance. In practice, this has meant picking up projects at the meeting of community needs and digital possibilities. A major focus has been facilitating the setup of Auckland Libraries' Makerspaces, making modern digital tools such as music and game making software, 3D printers and robotics accessible to our communities.
This is one of the key directions of Digital…the blurring of boundaries between the online/virtual and the physical. He has just finished a Masters in Information Studies, where his research focused on the connections between makerspaces and oral cultures.