Collaborating for Equity
| | | |
| --- | --- | --- |
| Just imagine…if we could ensure ALL Aucklanders are among the most digitally enabled in the world, fully equipped to lead creative, innovative and fulfilling careers, nurture their dependants and grow our nation's economy. |               |   |
We are working to realise that future for Auckland and Aucklanders. 
So far almost 30 organisations and approaching 100 volunteers have been working with us in a broad based and connected approach to unlocking our city's potential.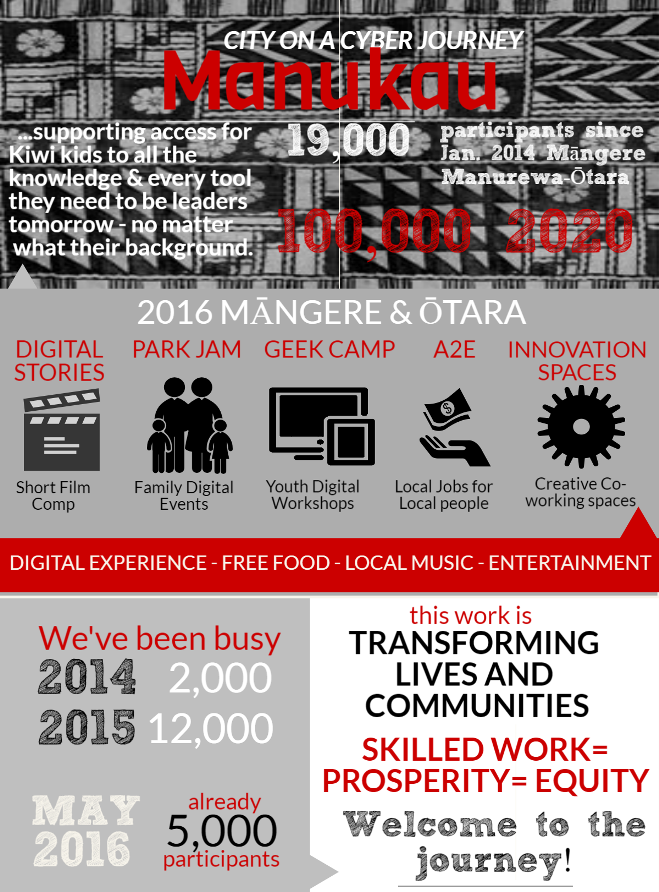 Join us in this exciting work and be part of making Auckland the world's most liveable city.
Accelerating Auckland is the beginning of our journey!
This work by Accelerating Aotearoa Incorporated is licensed.
Permissions may be available at Accelerating Aotearoa